Tom's Bee Hives is a quality bee hive builder, honey extruder, beekeeper, and raw honey provider based out of Las Vegas, Nevada. We offer many beekeeping services in Las Vegas. We are happy to sell you raw honey, custom built beehives, honey extruders, and even come to your home to remove your bees safely. Tom's Bee Hives is now offering Propolis and Royal Jelly, products produced by local Las Vegas honey bees.
Las Vegas Raw Honey - $25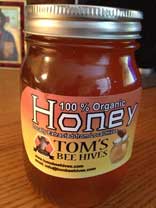 We sell Las Vegas honey that actually comes from bees in the local Las Vegas area. Get a 2 pound jar of honey for only $25.
Where to get it? Local pickup at Tom's house is the only way to get this special source of honey. Buying it direct from the source is a great way to make sure nothing extra is added to your raw honey.
Many raw honey providers get their honey from Arizona or California bee farms and sell it as local honey. Not Tom's Bee Hives - our honey comes from backyard beehives right here in Las Vegas.
There is a limited quantity available, so call Tom right away to schedule a good time to come get your honey at (702) 303-4517.
Beekeeping & Bee Removal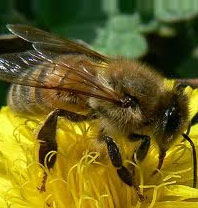 Tom's Bee Hives also offers beekeeping services where the bees are not killed, they are relocated to another area. We want the bees to keep living here, so killing them does not help our environment.
Bee exterminators kill the bees rather than removing them safely. If you prefer to get the bees away from your family and your home, but you don't want them dead, calling Tom is a great option.
If you call us for bee removal, you can meet Tom himself, as a master beekeeper relocates your bees to a safe place where their honey can be used.
Call (702) 303-4517 to speak with Tom about our affordable beekeeping services and bee removal.
Custom Bee Hives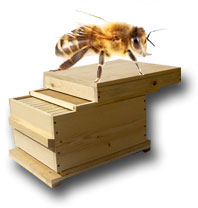 We build custom beehives made from 100% pine wood, which is made in the United States.
Each bee hive is custom ordered and built by Tom himself. Tom has been building high quality hives for honey bees since 1962.
Generations Of Quality Craftsmanship
100% Pine Interior & Exterior
Custom Made To Order
Quantity Discounts Available
Call (702) 303-4517 To Place An Order